A Vintage Pickup Installation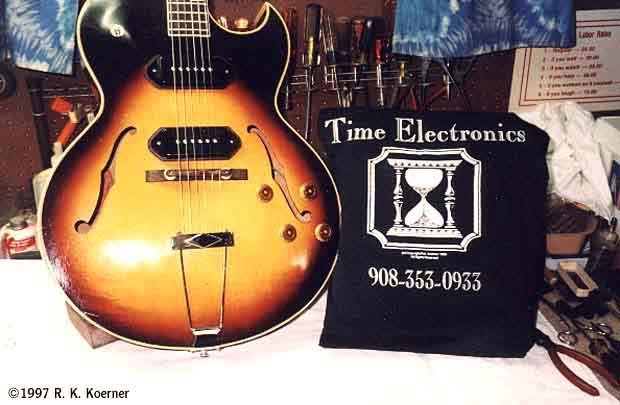 This Gibson ES-175 arrived in bad shape and had one poorly installed non-Gibson pickup in the neck position. After going over all the options with the owner, it was decided to convert the Gibson to a ES-175D by the addition of a pair of P-90 pickups. A new wiring harness was fabricated to accommodate the additional selector switch, and the tone and volume controls. The risers for the pickups were made from rosewood. All Gibson parts and wiring were used through out. The original finish was carefully cleaned and polished.

©Copyright R.K.Koerner 1997 All Rights Reserved.