A Nice Fender Twin Reverb Update Modification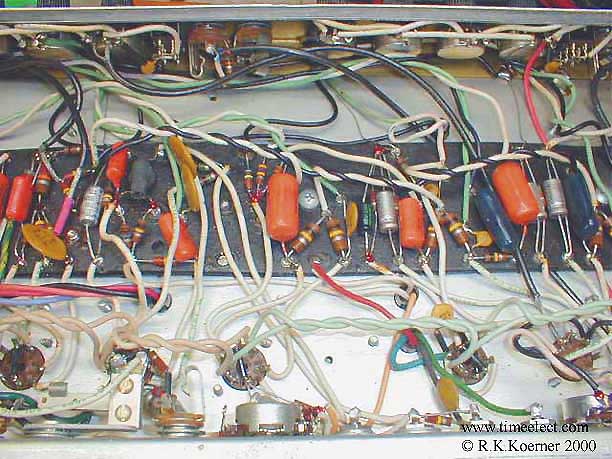 The owner wanted this late model Fender Twin Reverb 135 watt amplifier made to sound better than its stock form. Rock, Jazz, and Blues are the styles of music that was going to be played through it. It also had some problems that needed attention along with the improvements.

One of the coupling caps was found to be leaking DC to the tone controls. This was reason to move up to the quality of the popular Sprague "Orange Drops". Then, some of the components were changed on the parts board to improve the "Gain" and "Tone" structure to produce better guitar sonics from the speakers.

Since the current imported replacement of the USA made 6L6GC are nothing more than a "Polished Turd" of substandard performance, a change in tube selection was in order.

A better "Polished Turd", was needed. For that, the 6550-WE was selected. Then, a modification from ultra-linear performance was an order of business to be included.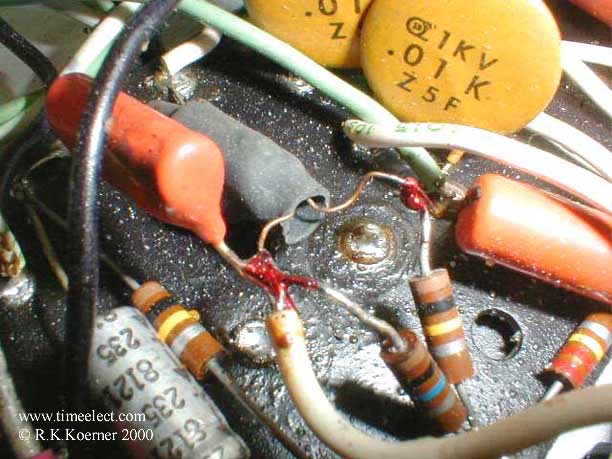 Here, you see how one of the minor problems was cured. There was a ticking problem from the tremolo circuit. Hanging the parts in the air, is a quick fix for a conductive board between the component connections.



Here, you see some of the wiring of the output tube sockets for the change over to the 6550 type of tube. A heavy duty half power switch has been installed on the left side of the picture, along with the power and stand by switches getting the same heavy duty replacement switch on the right side of this picture.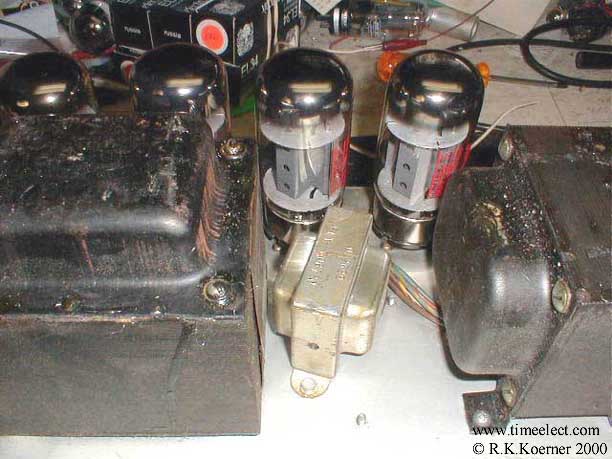 To modify the Fender Twin Reverb from ultra-linear design, a choke was added to the power supply design. There is more than enough room on the chassis. However, with the parts board being underneath, a less than ideal appearing mounting angle was required.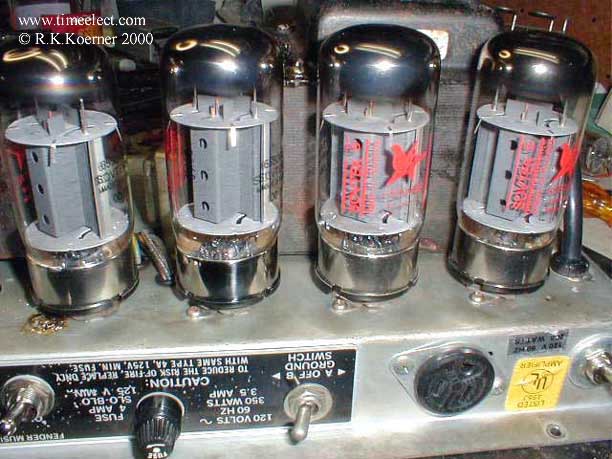 Here you see the 6550's installed in their sockets. The owner had picked up a set of JBL K-120's to be installed for the best performance possible from a wide ranged speaker.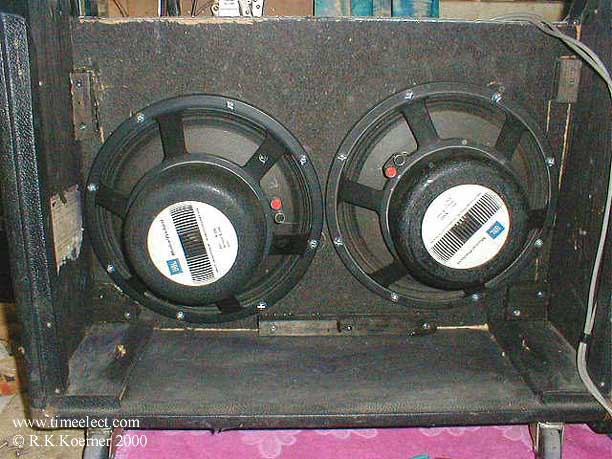 Because of the heavier weight of the JBL speakers, 1/4-20 bolts and T-nuts were installed in the baffle board. The lower corners and the center of the bottom of the cabinet needed to have additional braces installed for added strength to the baffle board's cabinet integerity should the amp meet a sudden stop from gravitational influence.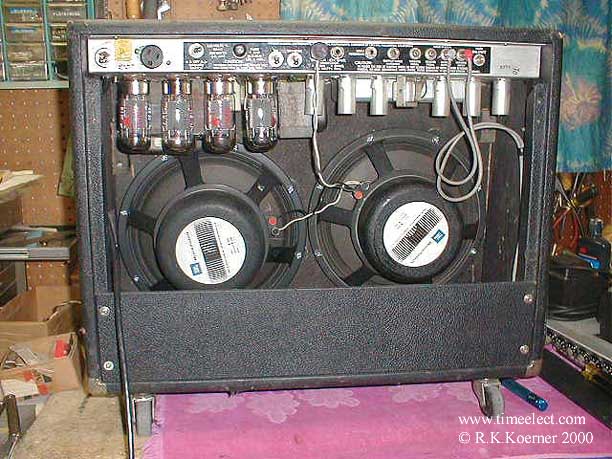 Here, everything is together and ready to go. Wheels and all.


©Copyright R.K.Koerner 1997 All Rights Reserved.