A Custom Gibson Flying V With,
Modified Kahler Bridge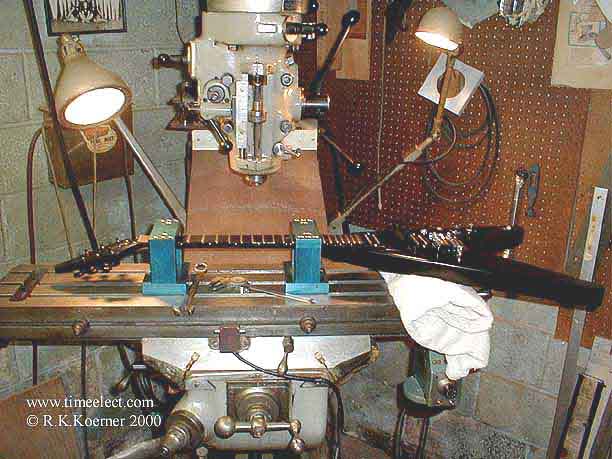 Having a Bridgeport in the shop allows for precision work that can be held to 1/1000th of an inch.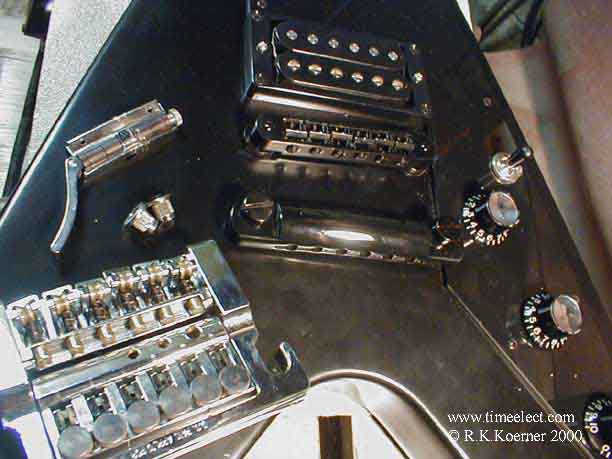 Here is a new Gothic Flying "V" that came in for a Kahler bridge installation with the
System III locking nut. The lever on the side, unlocks and locks the strings in one shot.

Here, the guitar is strapped onto the Bridgeport, and is now setup to cut the cavity for the bridge.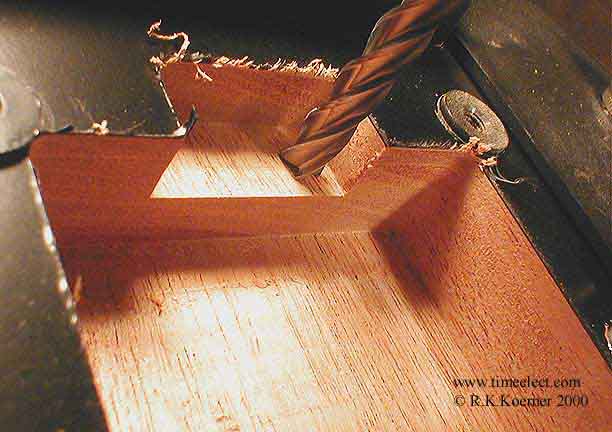 Here you see the second level clearance cavity is now cut.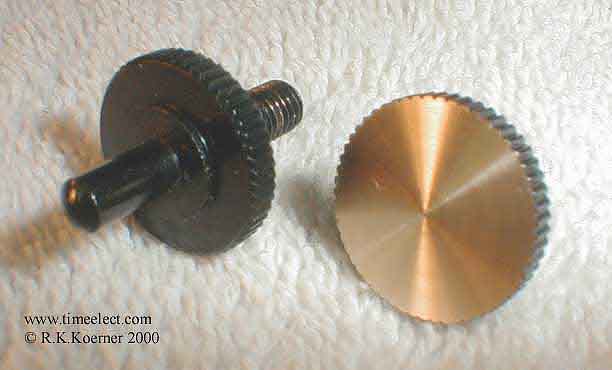 Before the bridge could be installed, the original bridge adjusters had
to be machined so they will support and adjust the bridge height.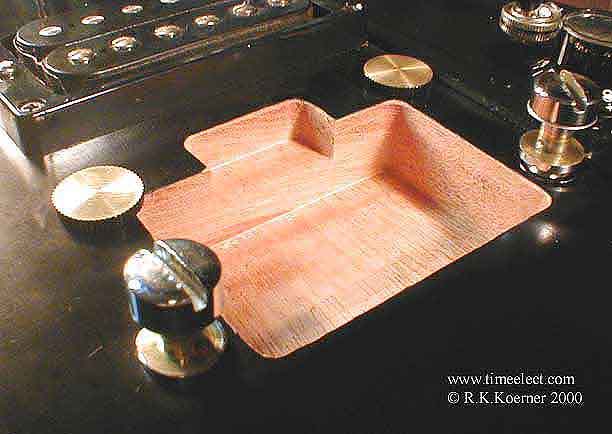 The newly machined adjusters are now installed with the bridge studs to check alignment.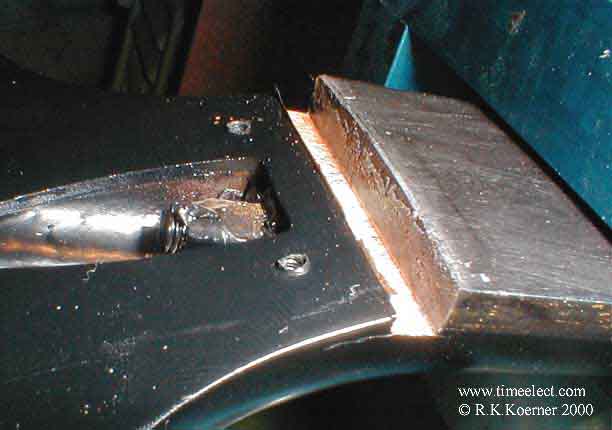 The stock Gibson nut has been removed for the installation of the new locking nut.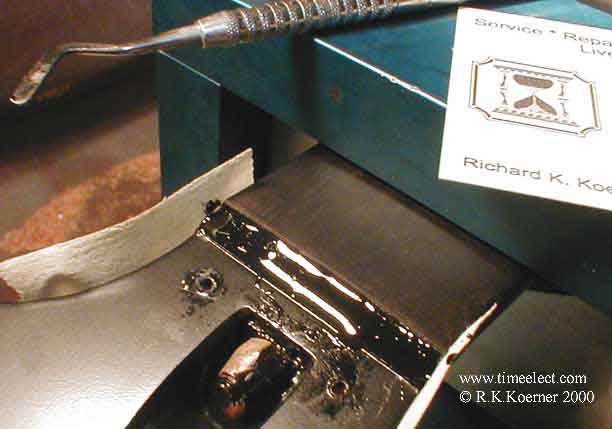 For added insurance black epoxy is used as a filler, in the event the depth
of cut required for the locking nut, is not as deep as the original nut slot.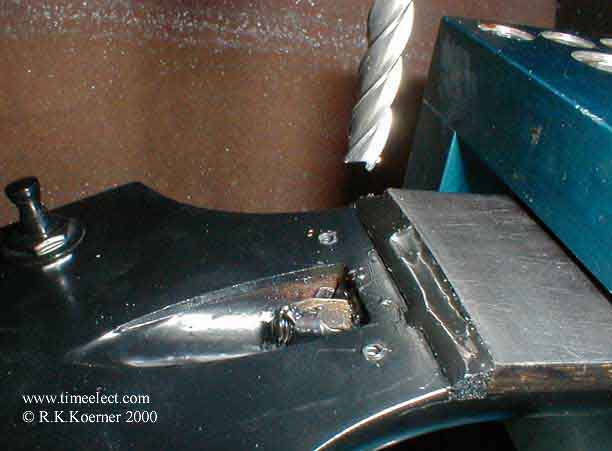 With the black epoxy in place, the Bridgeport is now set up for the cut.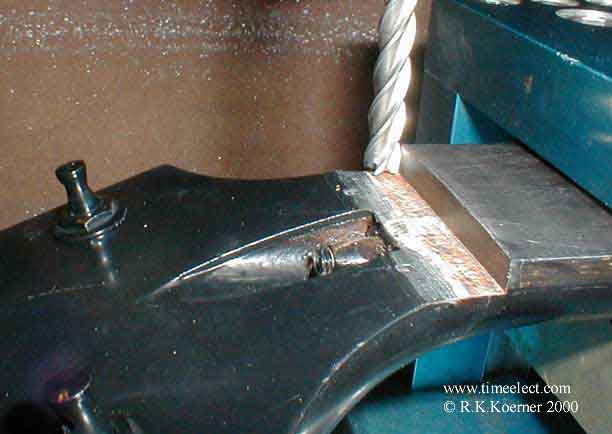 The required depth of cut for the locking nut did exceed the depth of the original,
and none of the filler was left behind. You can now see the reason for using the
filler in the first place. The cut would have finished off the leveling of the epoxy in
one pass from the Bridgeport, as it did here. Thus, saving time and still yielding
precision fit for the nut.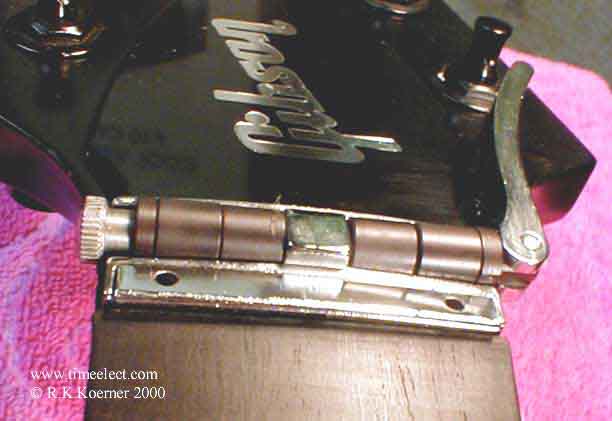 The Fender System III locking nut is now installed. Note the nut is string height adjustable.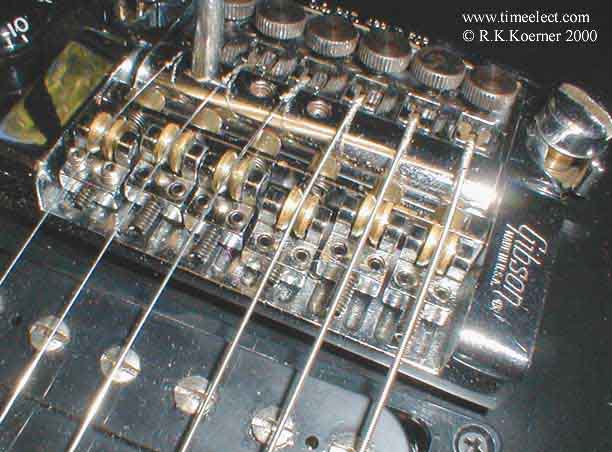 The Gibson Kahler is now install, and the stock rollers have
to be exchanged for some custom made graphite rollers.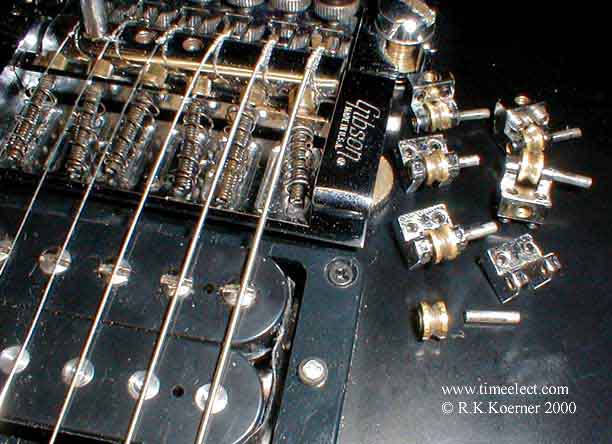 Here they have been removed from the bridge assembly, and the roller pins pulled.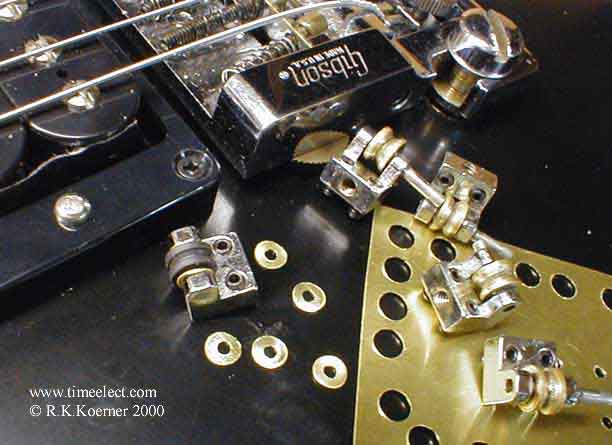 Custom spacers had to be made that would yield proper clearances for their operation with the Kahler.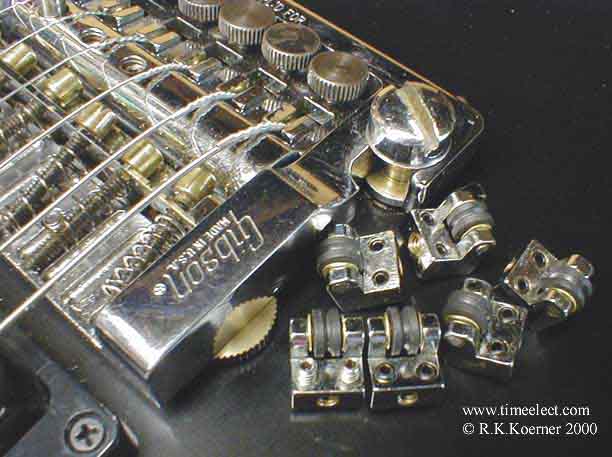 The spacers are now in place with the graphite rollers in their assemblies.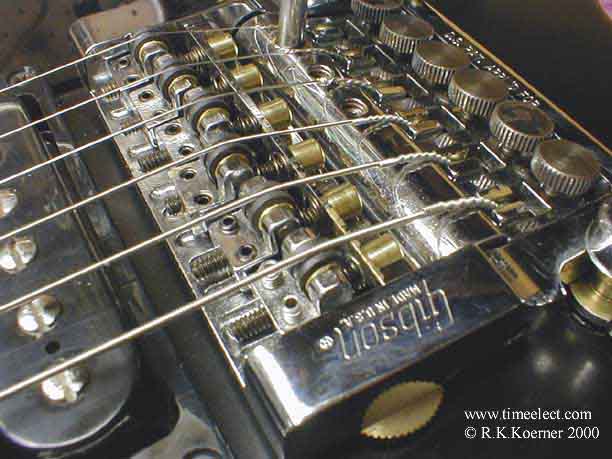 The Gibson Kahler is now fully assembled and set-up to be used.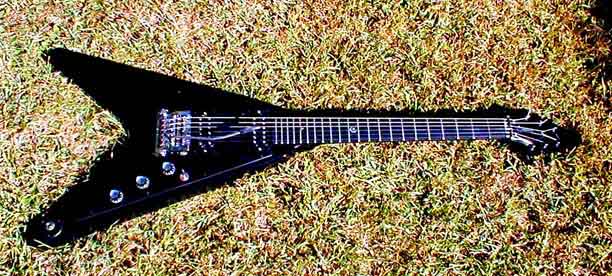 Now Mark Edwards has a twin brother of the original white Flying "V" we did up years ago.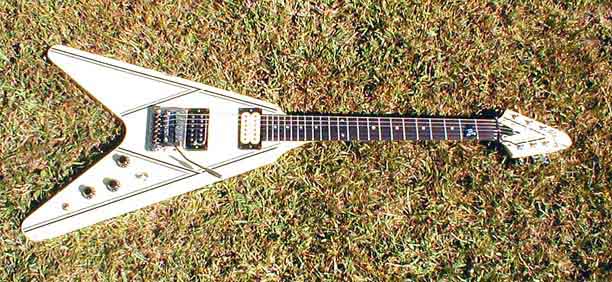 Below is a Time Electronics sighting at Trax East Studios. Thanks Mark.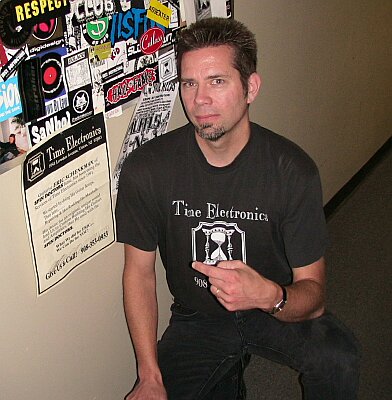 Meet Mark Edwards of Overlorde!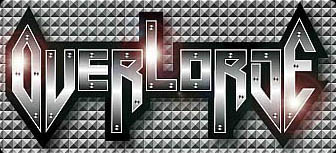 ©Copyright R.K.Koerner 1997 All Rights Reserved.