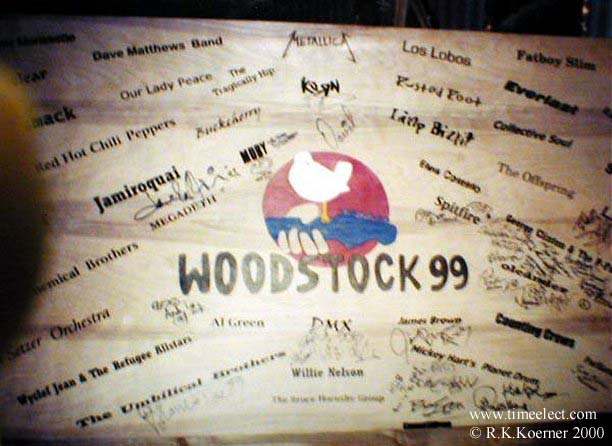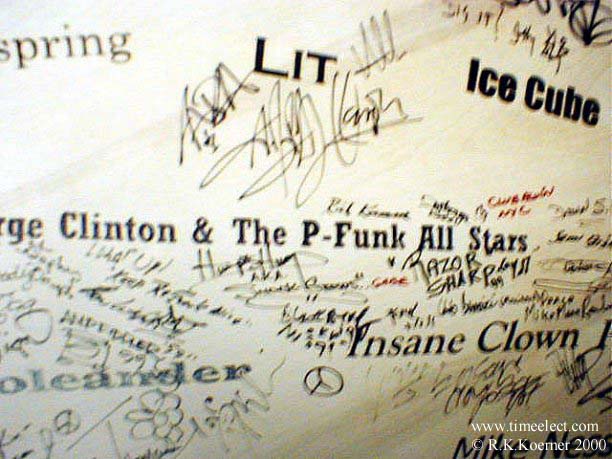 Some Funky Kats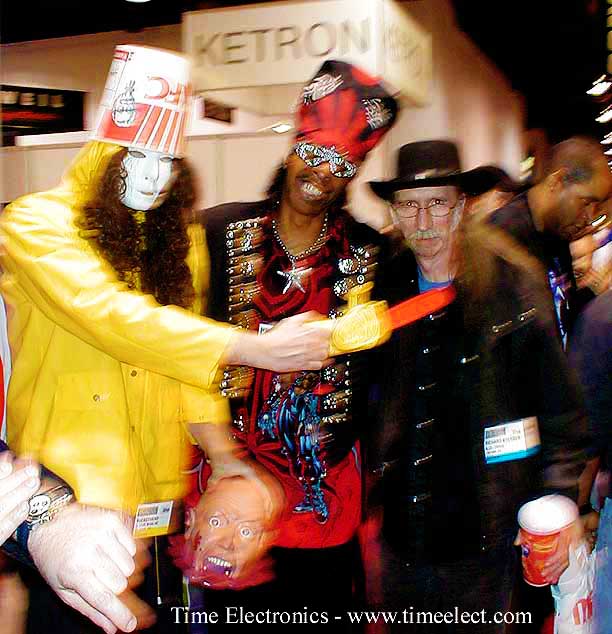 Rich hooks up with Buckethead & Bootsy Collins at NAMM 2003 for some Funky stuff.
Ever notice the effect that Funky people have on a digital camera.
Now that's, a pile of "Cool Funk" in a picture!!!!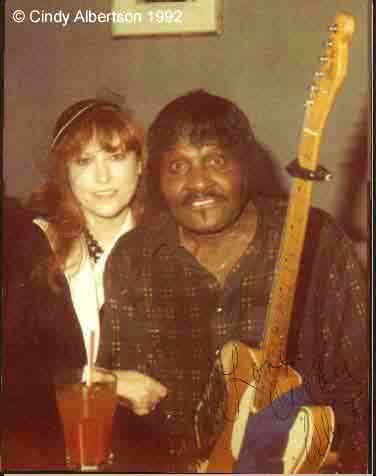 My old friend Cindy with the Ice Man.

Rich Visits with Bill Lawrence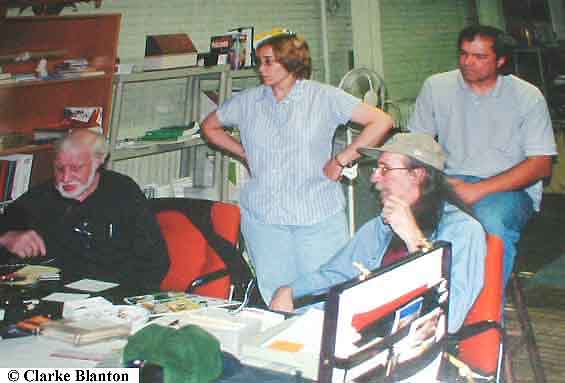 Bill, Becky, Rich, and Frank.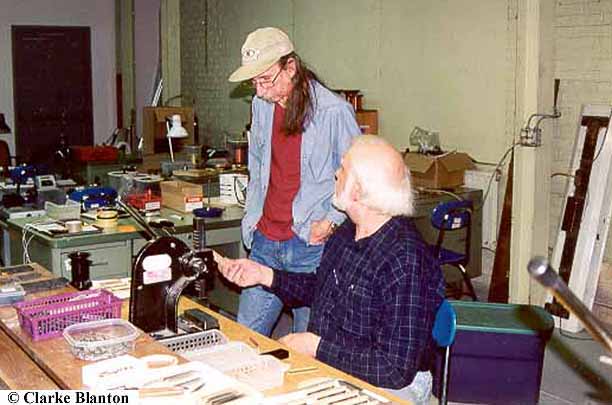 Bill gives Rich the details on a *partical level*, how the
photon will effect the inductance of a guitar pickup.
Many thanks to Clarke Blanton for arranging
this meeting and taking the pictures.

From The Archives

Pick Up & Delivery Back In The Day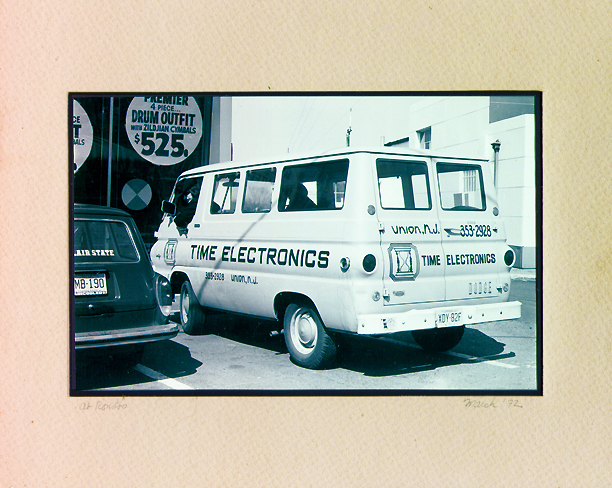 At Rondo Music on Rt #22 Union NJ - March 1, 1972

Back In The Day When The Multicell Was King